Go to the Critical Mass website for more great music.  The album is also available on every major music streaming platform.  Just search "Critical Mass Serenity" and look the cover below to hear the new album!  Click here to purchase!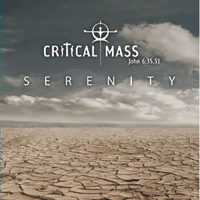 AlieNation
The official music video for the song that inspired this site!


The lyric video for the song which emphasizes the Invasion of the Body Snatchers angle to the song!  
Serenity
This song is based on the Serenity prayer. This prayer has helped many through difficult times. It is hoped that this video can help you sort through the trials and tribulations of your life, by helping you attain peace about the things you cannot change and to find the courage to do the things that you actually have control over.
 Performed by Critical Mass
Written by David Wang, Ray Lyell (copyright 2021)
Produced and Engineered by Andrew Horrocks (AME Studios, Kitchener, Canada)
Concept by David Wang
Directed by David Wang and April Philpotts